Ymt magazine is a magazine made by students, guided by professors and other external influences. The magazine offers a wide range of research, design, art and views by several renowned designers and professors. Here, the bachelor of design has collaborated with the design of concept, palette, content and layout. The hierarchy has been distributed in such a way that every student can try different methods, but also challenged both analog and digital.
My contribution has been to write an article that is also published, and created differenr of layouts such 
as cover and identity.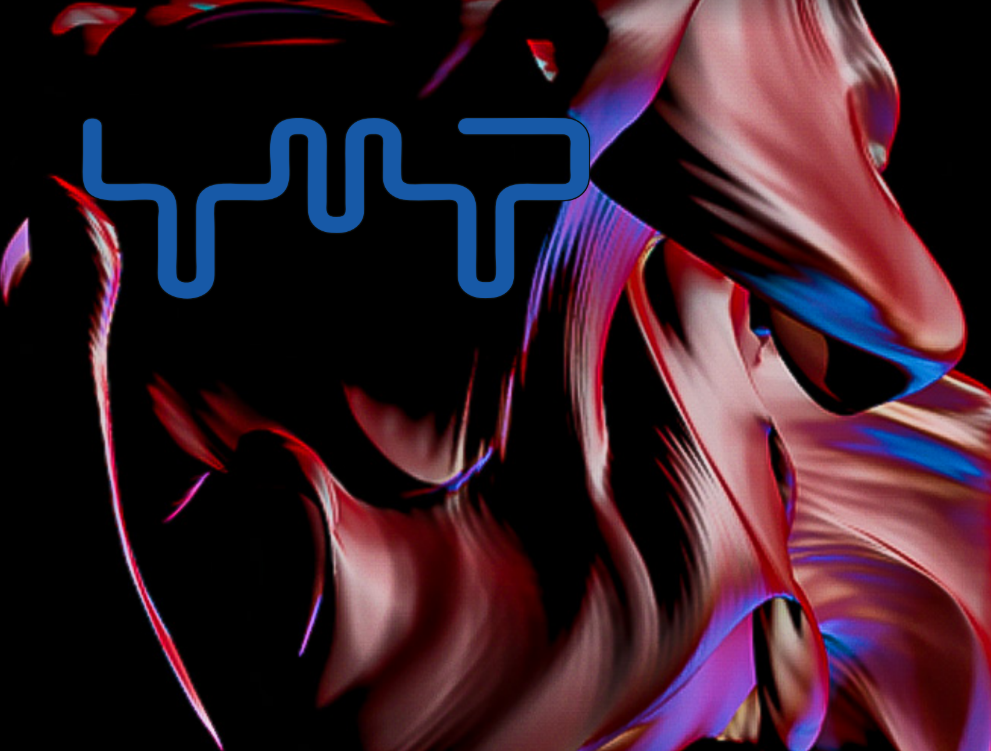 mock-up designs of my 3D modelled form, Identity of a futurstic world. Mockup and logo made by the group
(Anny Follesøy with Mockup and 
Baifern Sukmahawong with logo.)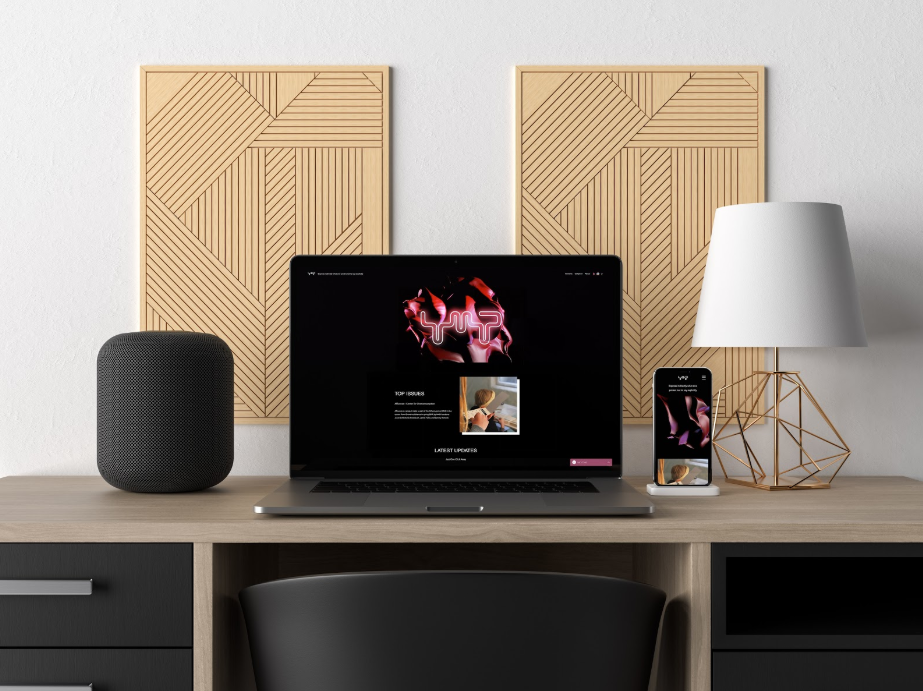 Mock up of the latest cover design suggestions, with sample content (transparent paper). Here with lines inspired by previous drafts. The lines should illustrate directions, a way, a goal. a few lines give more air, but at the same time it fulfills its purpose - should give a hint of a direction. cover made out of one of my paintings. article by Julian Schlicht, Sammy Hemerik, Jamile Soares, Bo Knoblauch. Article rearranged by fellow students.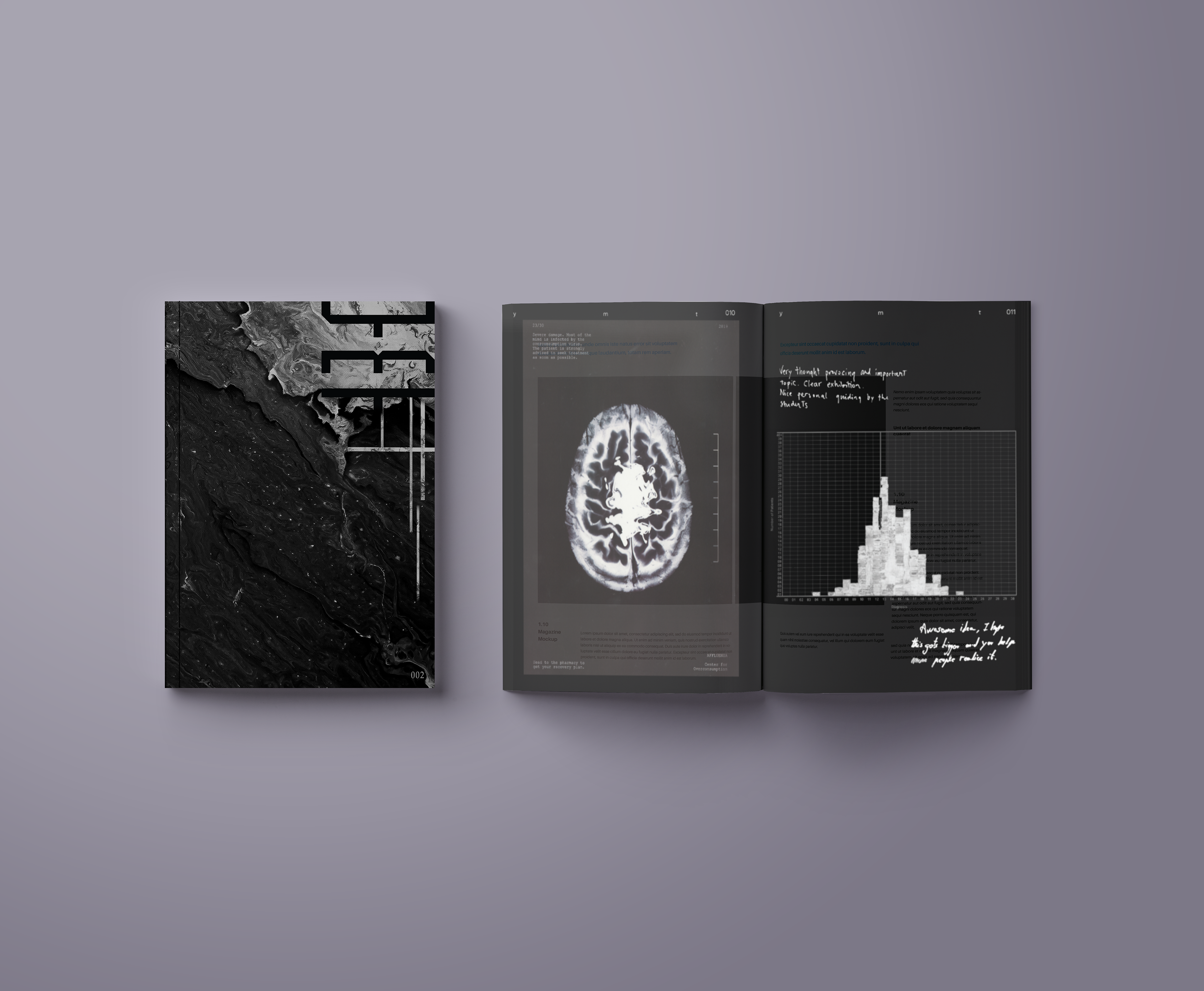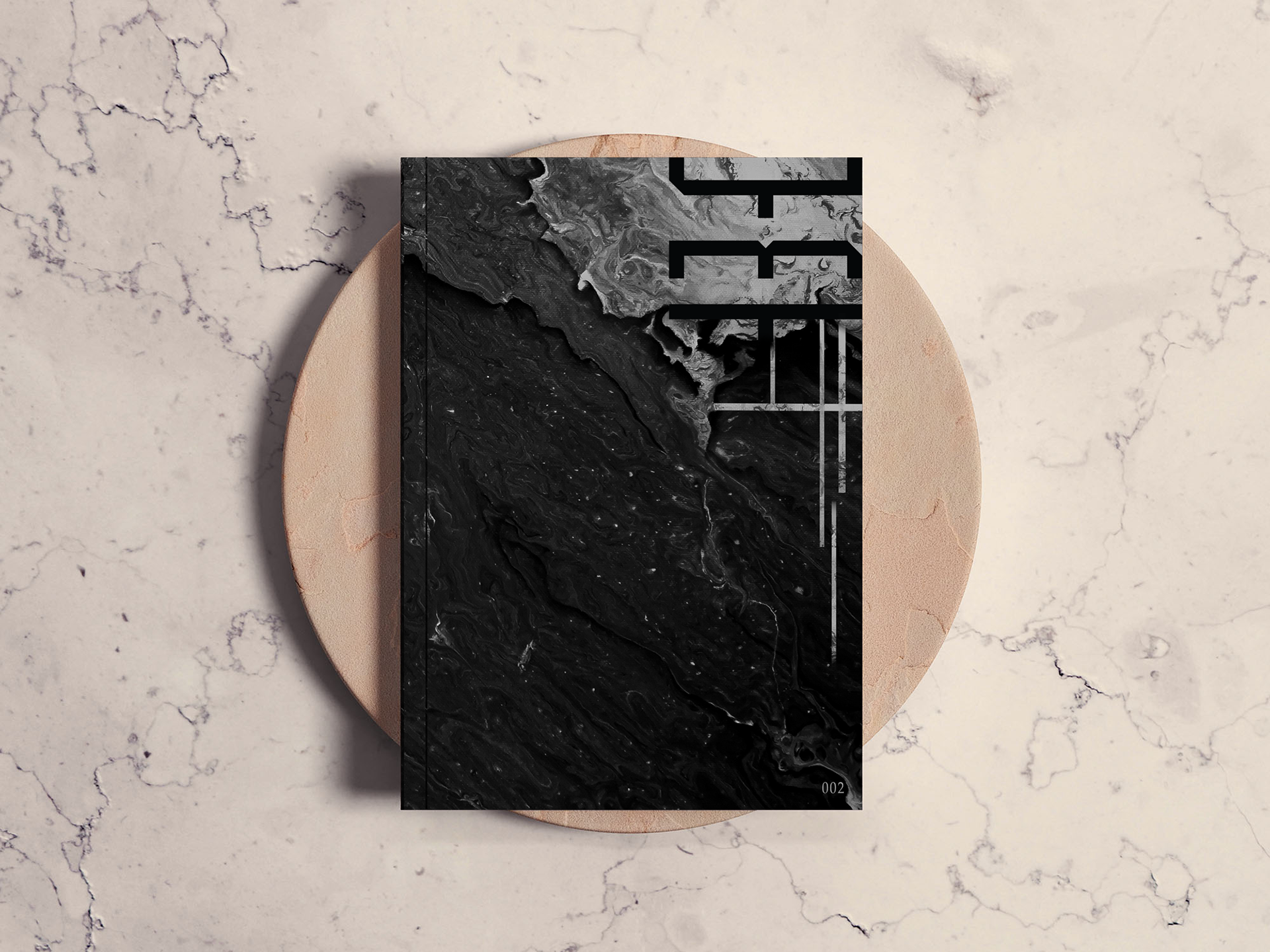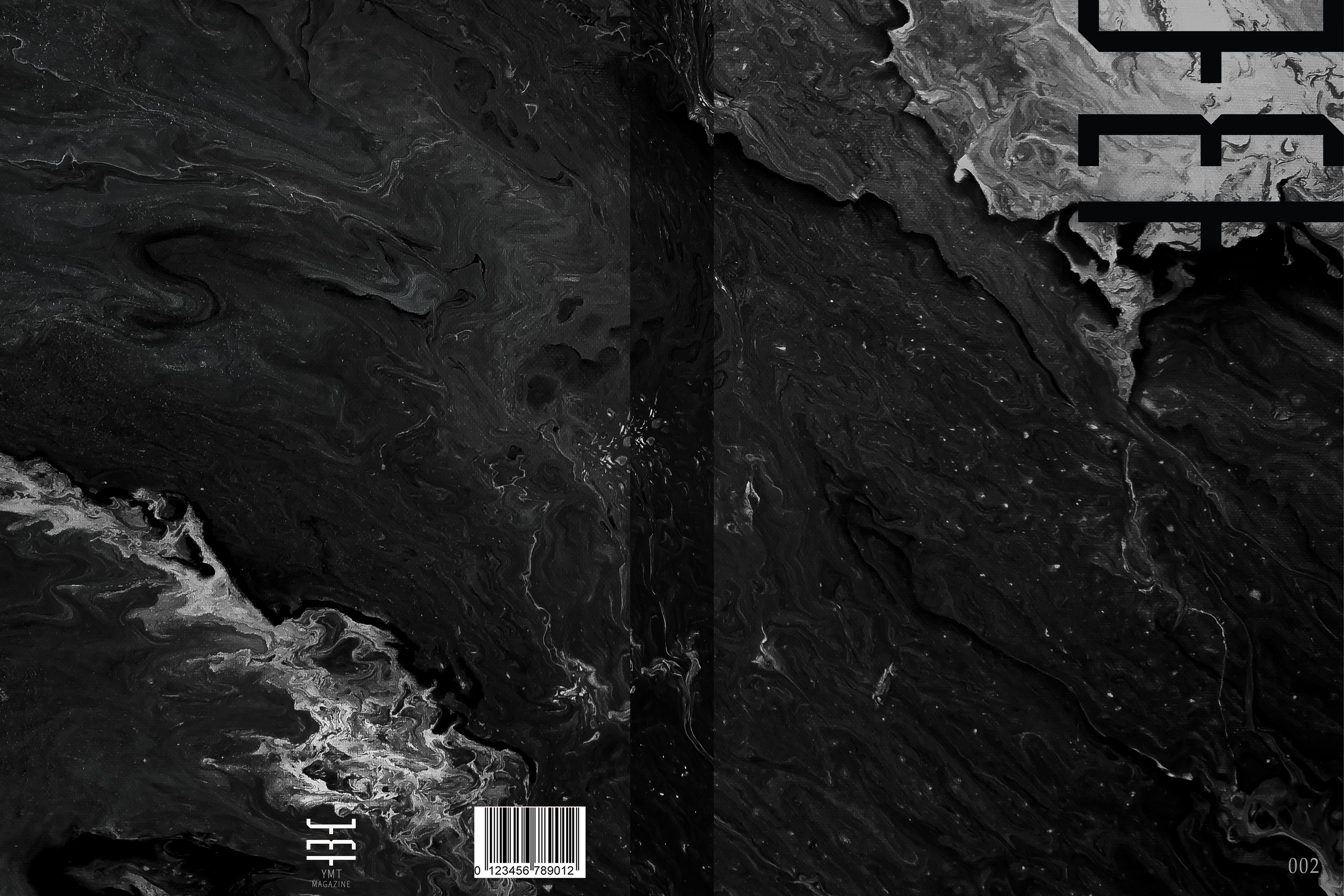 Brochure and new design for the logo/ T-shirts for a festival,
"Swing Brother, Swing!"
 Here I have tried to make
it minimalist, but at the same time use some festive elements. Photo of Ingvild Jørstad and
Ruben Garred (among the city's best boogie dancers and competed with other big dancers)

 Festival photos from 2018, Photography by Nikita Solenov.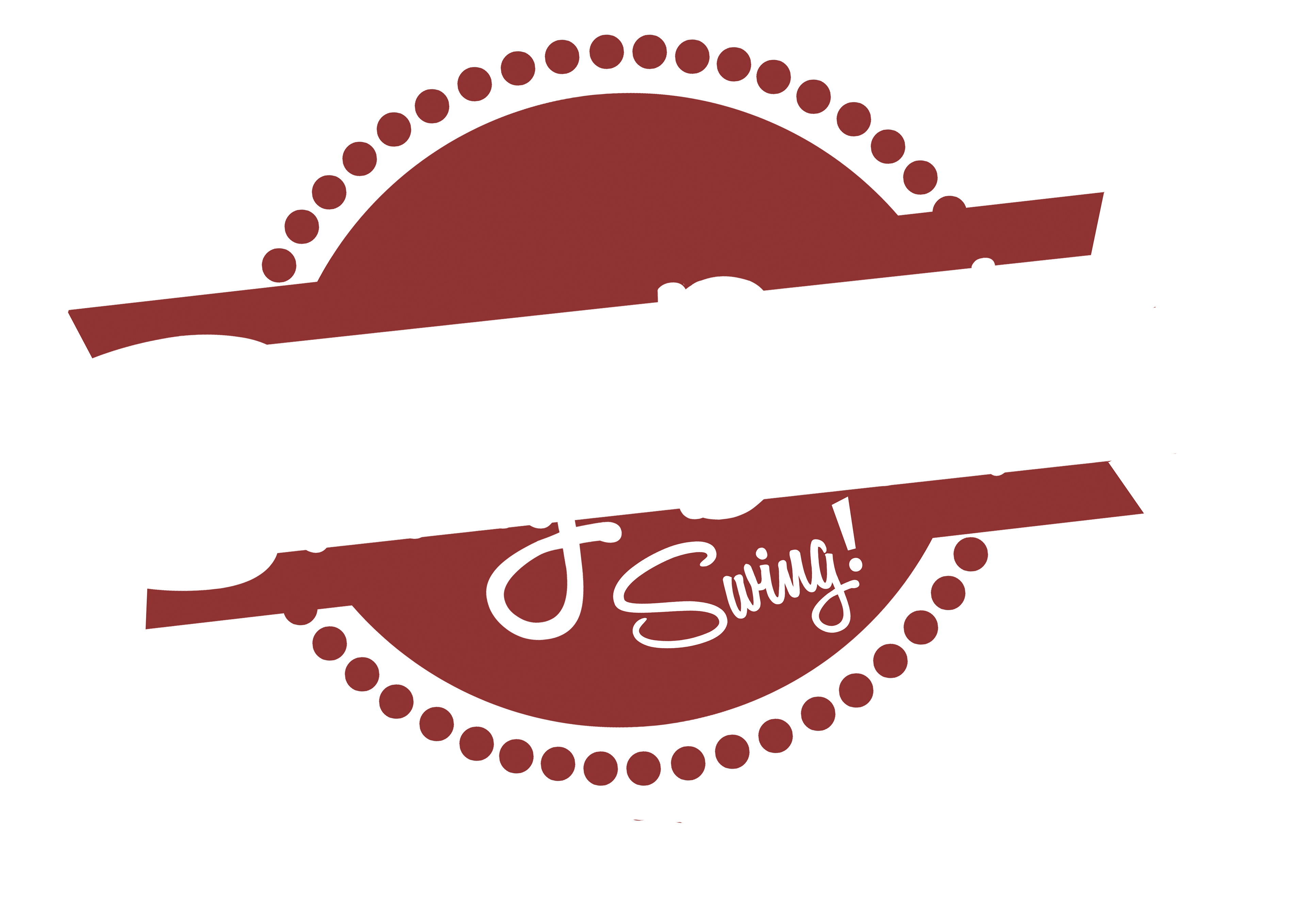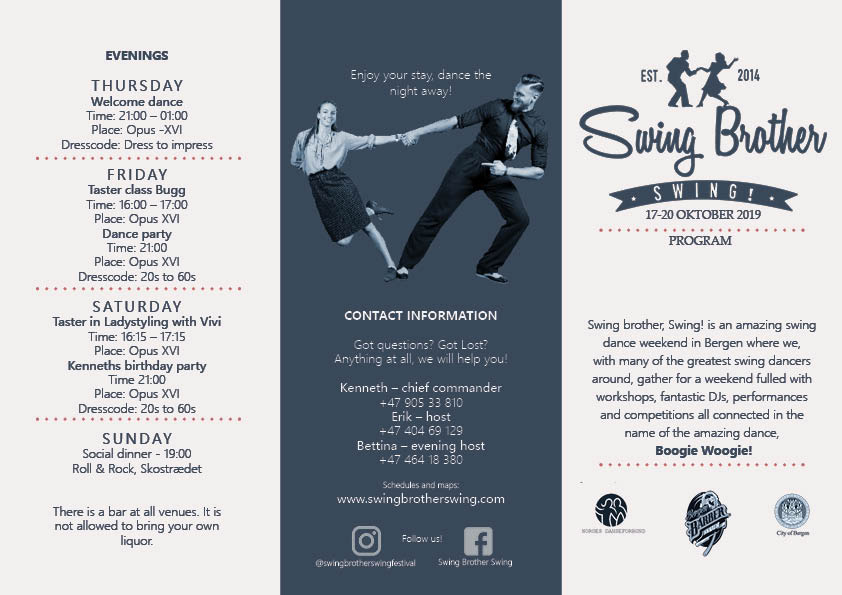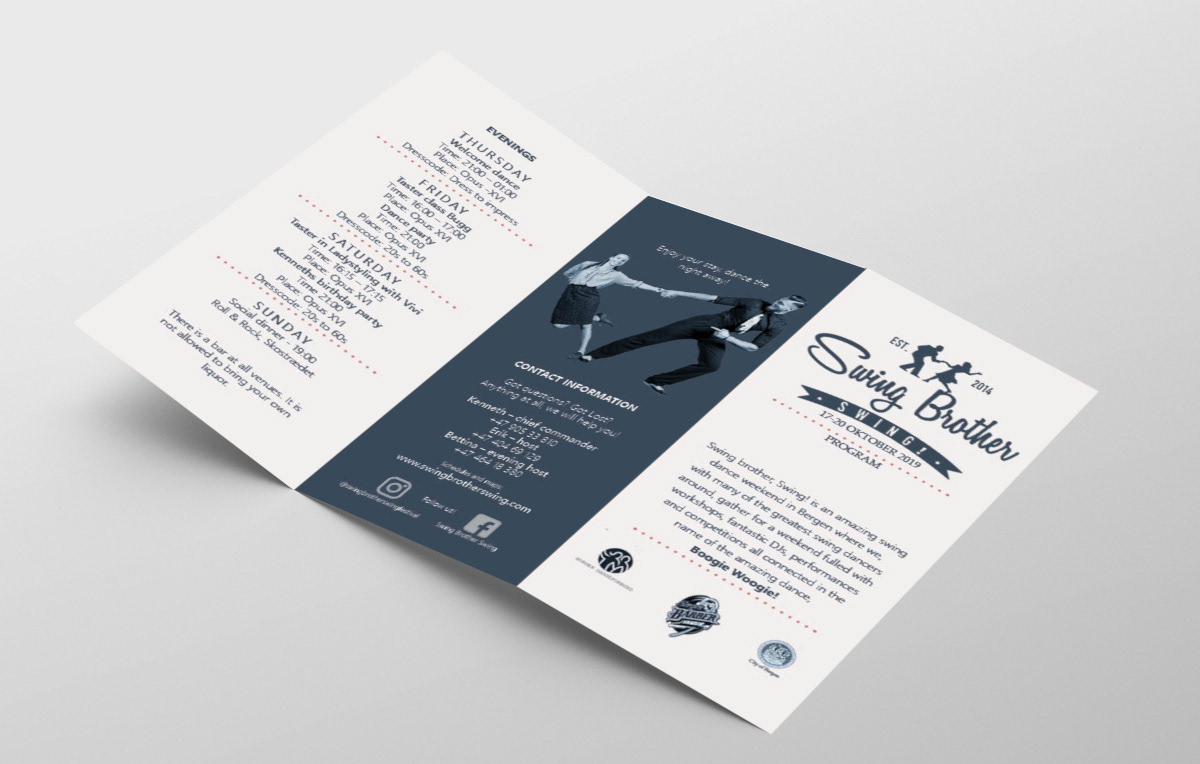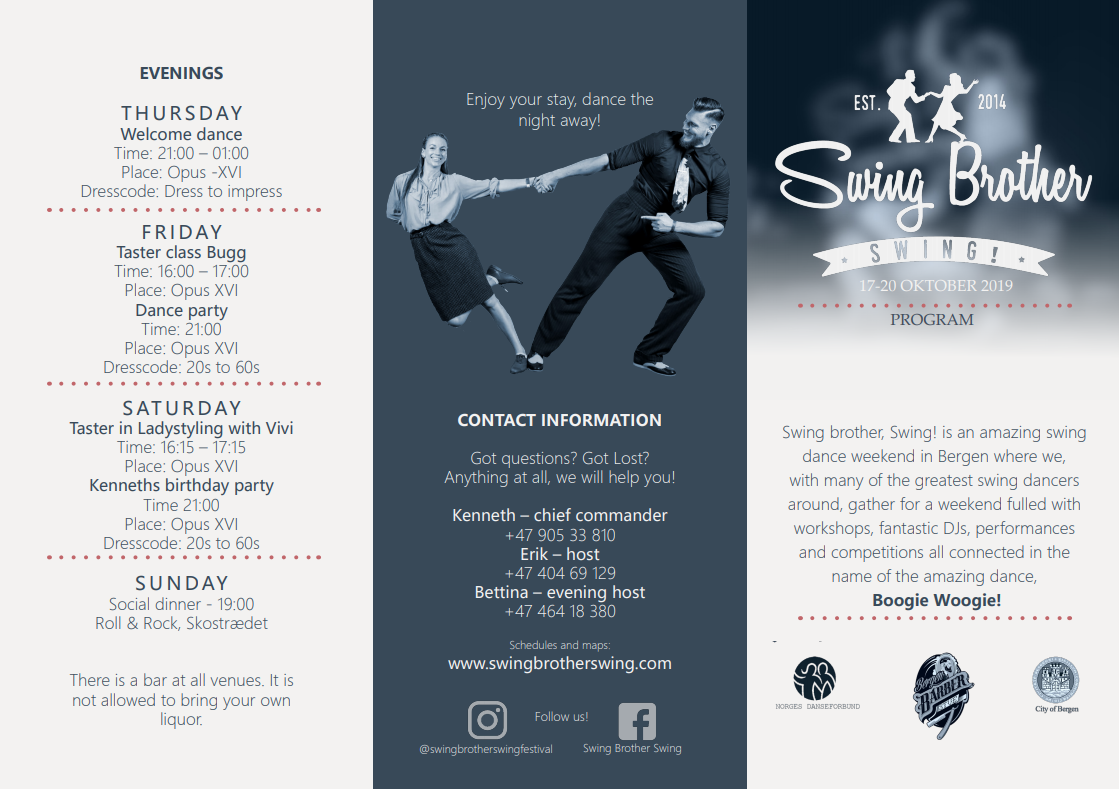 A self-made typography. inspiration from among other things like
Metro and modern tech. Thereby the name Metrika. typographic interface (Fontlab on
PC) and a deeper understanding of the history and structure of different fonts.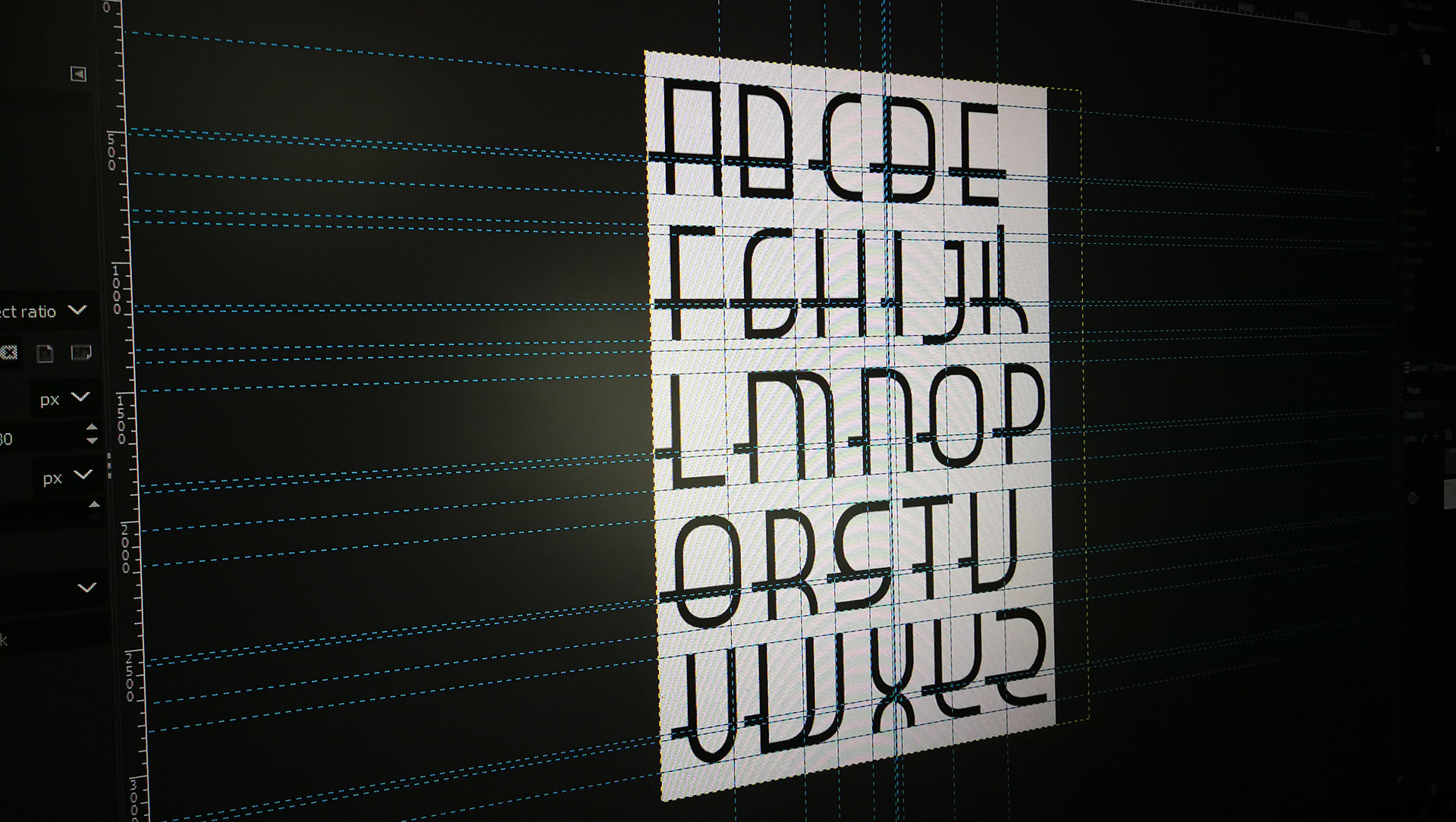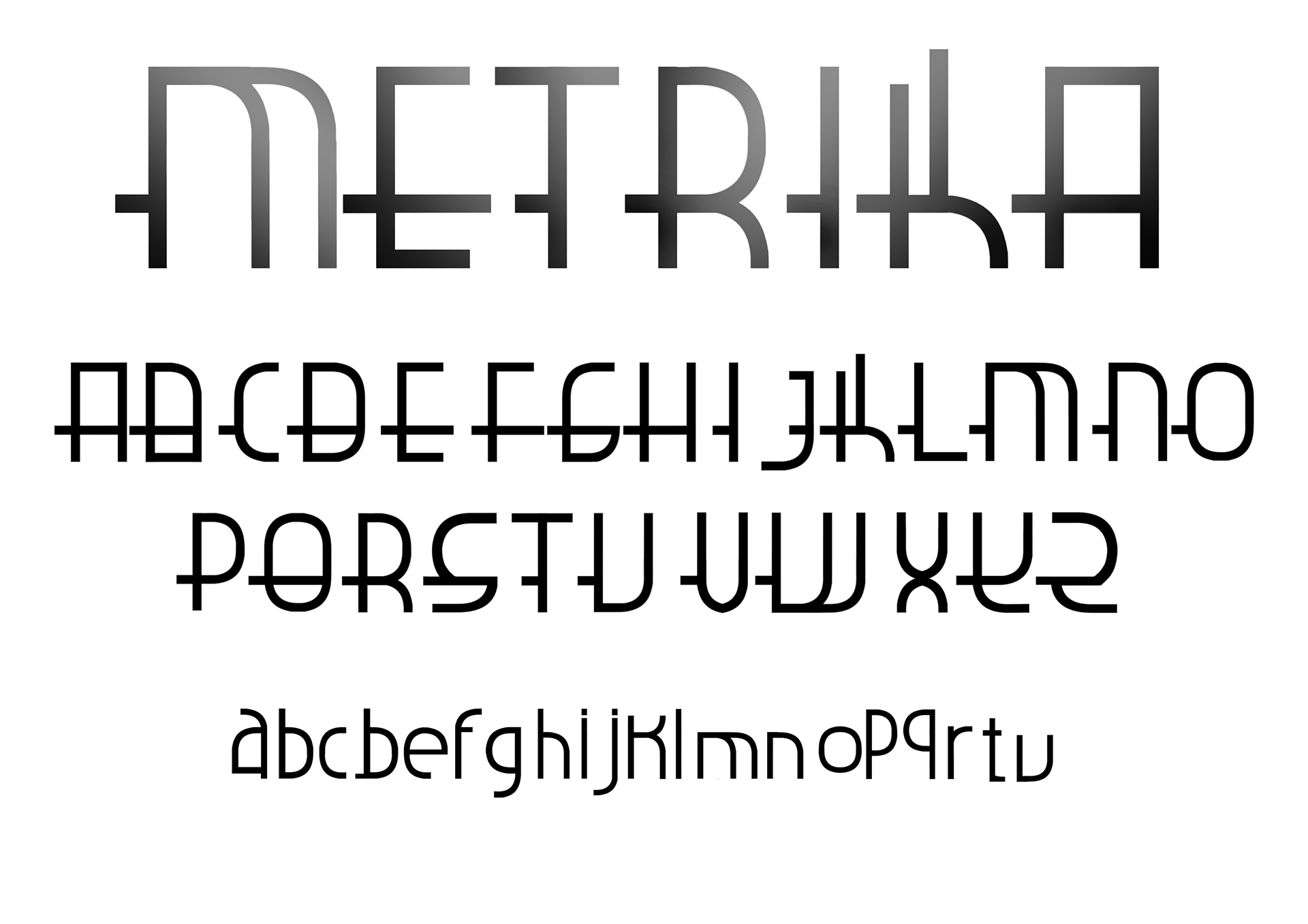 Bachelor of Design, with self-produced posters with quotes and expressions from well-known films or authors. Here we have exhibited the posters in the Kunsthallen in Bergen.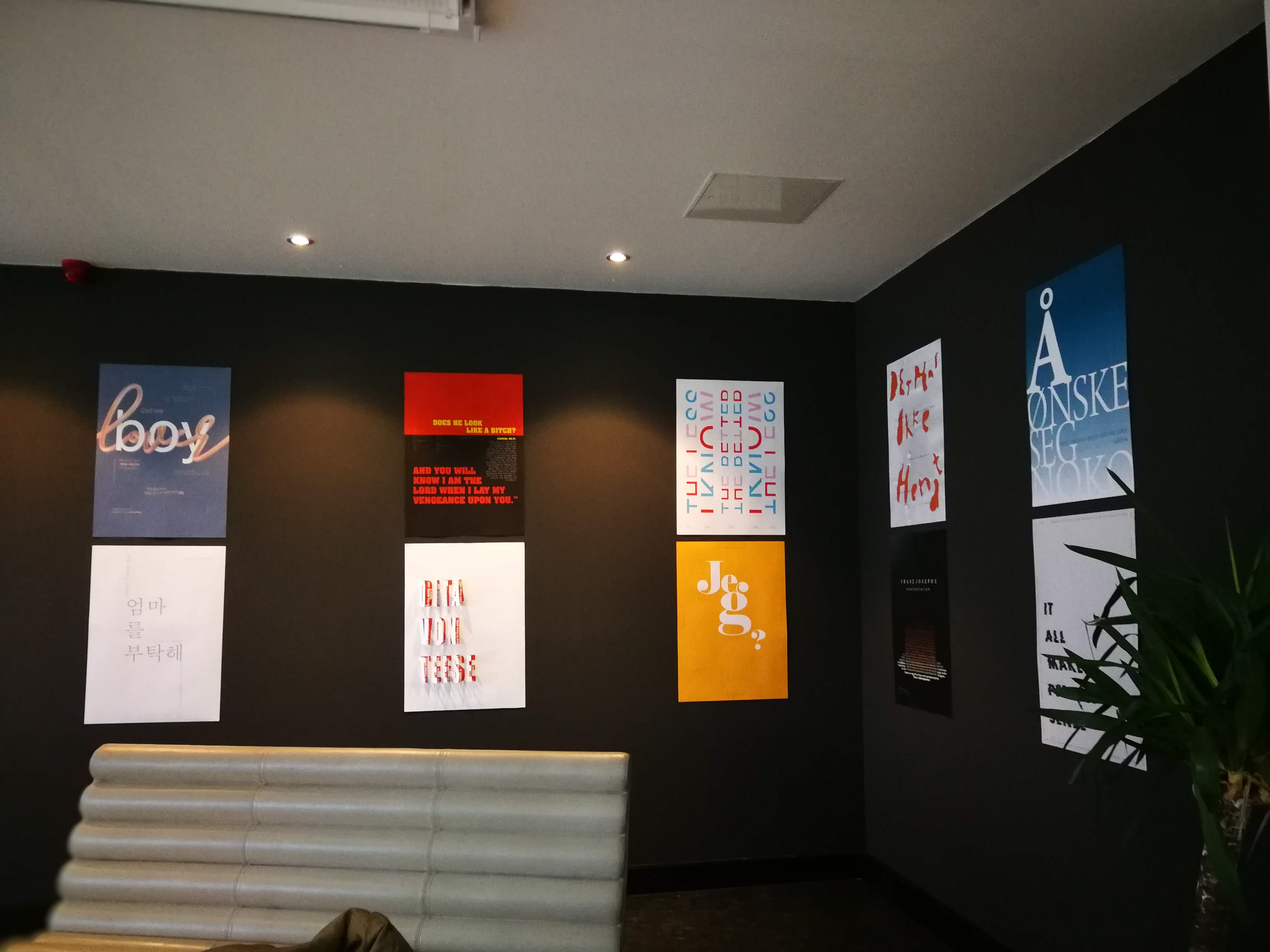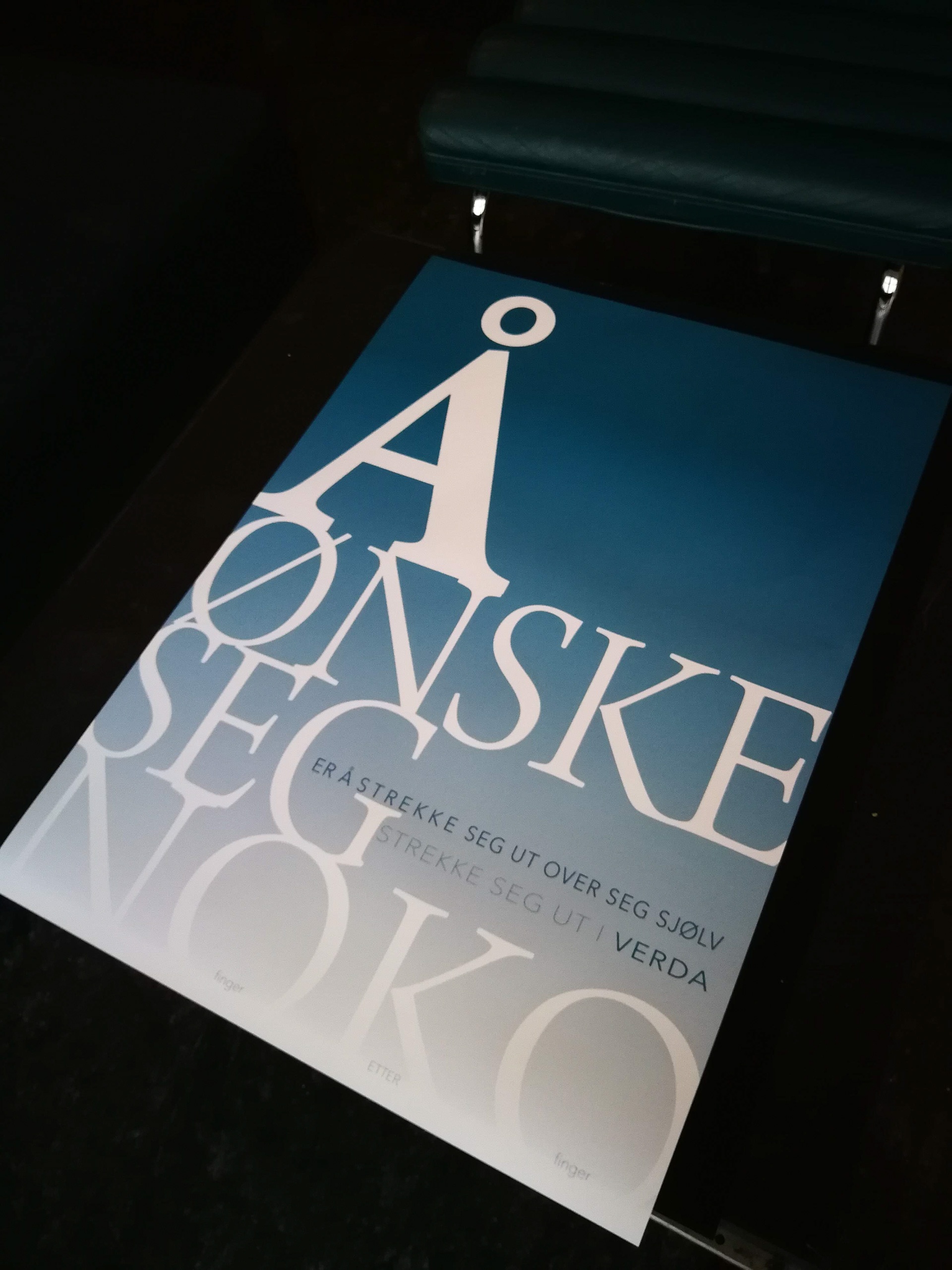 Experimenting with colors and expressions. mockupdesign.